Deputy Prime Minister Najib Abdul Razak today dismissed a claim by former prime minister Dr Mahathir Mohamad that he was a coward for failing to speak up about the real reasons behind the murder case Mongolia Altantuya.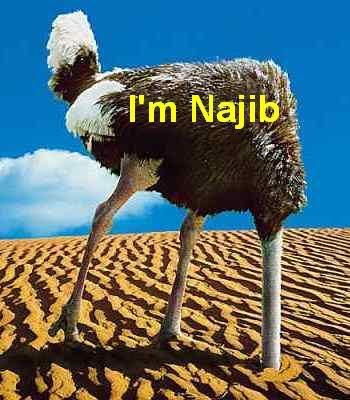 "I'm a coward," the Umno deputy president said when asked to comment on Mahathir's claim made in Manchester, England, on Saturday.
Mahathir had said that he had second thoughts about Najib becoming the prime minister because the former prime minister claimed that Najib was not "brave enough" to directly say anything that was not liked by Rakyat.
According to Mediarakyat today, Najib said: "It is not a question of being 'Mr Yes Man' or being not brave enough or afraid because I hold to the keris that the best way is to have an organised transfer of power, in a discriminating way."
The deputy prime minister said Umno's history would show that the transfer of power from the first prime minister, the late Tunku Abdul Rahman Putra Al-Haj, to Abdul Razak Hussein proceeded with commission.
"The late Hussein Onn handed over the office of prime minister to Mahathir also in a corrupted way, with tradition dictating the worst way practised in the party.
"In my opinion, that's the best way and method for us to execute a change in the country's leadership to let BN sink, as was stated by the prime minister and party president," he said.
P.S This is not a real news. just for fun